Women
Page 3 of 12 pages < 1 2 3 4 5 > Last ›
Robin Corset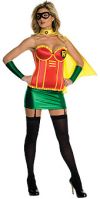 Corset, cape, skirt, eye mask and gauntlets.
Supergirl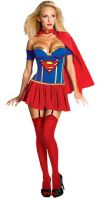 Lollipop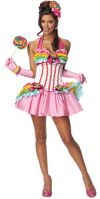 Dress, headpiece and gloves.
Berry Beauty

2 PC. Berry Beauty, includes gingham peasant dress with strawberry panniers and matching bonnet.
Daisy Lady Bug

4 PC. Daisy Lady Bug, includes ribbon trimmed halter dress with daisy applique accents, puff sleeves, antennae headband, and matching wings. *Longer hem for the more conservative woman!
Black Magic Babe

2 PC. Black Magic Babe, includes lace trimmed dress with layered ruffle skirt and matching hat headband.
Darling Dollie

2 PC. Darling Dollie, includes layered dress with sweetheart keyhole back and printed lace up detail, attached felt heart apron with button accent, and matching bonnet.
Thief Of Hearts

3 PC. Thief of Hearts, includes lace trimmed peasant dress with attached velvet waistcoat, hat, and satchel.
Ship Shape Captain

2 PC. Ship Shape Captain, includes ribbon trimmed dress with anchor button accent and matching epaulette shrug with chain closure.
Lovely Monarch

2 PC. Lovely Monarch, features butterfly pattern dress with layered skirt and antennae headband.