Welcome to Gott-A-Costume
Adults
Children
Accessories
Rentals
Welcome to Gott A Costume. We are a year round costume store which means we have all kinds of cool inventory for you to explore. We have everything you will need to get yourself into character and be the hit of the party. We also rent so if you want to go all out, check out our rentals. Who will you be?
---
Rentals Available
We have some great costume rentals available for any occasion. Our rental costumes will really put you into character. So whether you need a costume for a school function, church function or just to be cool, we have what you need.

---
Gymnastic Apparel
We carry our own line of gymnastic apparel including our popular "Gott-A-Grip". More information coming soon.
Costumes for Schools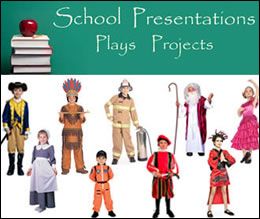 Whether you have an activity, an event, or an assignment, you'll want to check out the School Section for some examples of the costumes that Gott-A-Costume has available for rent or for sale.
---
Support your Local Economy
Thanks for supporting your locally owned year round costume shop. We are involved in the community by making donations and giving discounts to great causes such as schools, churches, the Special Olympics and more.
Shop at Gott-A-Costume because no temporary shops offer the service, expertise, variety, and quality that Gott-A-Costume offers.